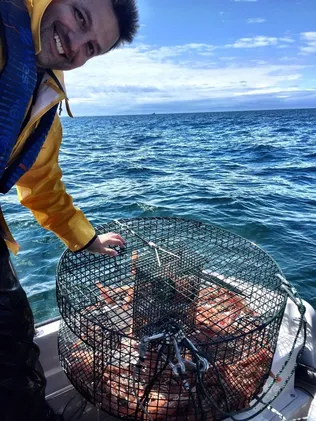 Dr. Jeffrey Regelin, DMD
Dr. Jeff Regelin was raised in Alaska and received his Bachelor degree with honors at Whitman College in Walla Walla, WA.
After graduation he worked as a commerical fisherman, while simultaneously working as a chemist for the National Oceanic and Atmospheric Administration. He then moved to biotech where he worked as a research associate for Genentech, and got to experience life in San Francisco. He soon knew he preferred working with people more than test tubes; following a brief stint in Lake Tahoe (working as a lift operator) he applied to dental school.
Dr. Regelin attended Oregon Health Sciences University and earned his dental degree with honors in 2006. He worked for the Benewah Medical Center in Plummer, ID for 5 years before purchasing his own Spokane practice in 2011. In addition to providing high quality dental care to his patients, he enjoys reading, fishing, cooking, and spending time with his wife, Katie, and their 3 children.